Navigating the green transition with key new hires
10/06/21
Clarksons has made a number of key hires to ensure a holistic approach to helping its clients navigate the green transition. These key hires, along with the establishment of new teams, ensures clients can partner with a single provider across their strategy and execution towards zero-emission activity.
To ensure Clarksons is able to help clients meaningfully contribute towards the global climate change agenda, and to meet the targets set by the IMO, the Group has recognised the need to expand its breadth of services further. In doing so, they can continue to help clients to make cleaner, smarter decisions.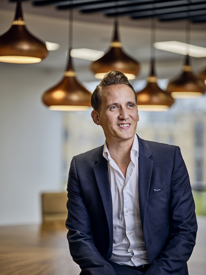 Kenneth Tveter
Kenneth Tveter joined the business in June 2020 as ESG Project Director. From the Oslo office, Kenneth is leading the wider Green Transition team at Clarksons and coordinating the commercial and strategic approach to client engagement. Kenneth has spent most of his career focusing on energy and shipping from multiple angles such as trading, risk management, investment banking and corporate banking.
Prior to joining Clarksons, Kenneth worked as a portfolio manager for a dedicated IMO 2020 special situations fund under Svelland Capital in London, as well as an IMO 2020 advisor for Oldendorff Carriers. He has also worked as a portfolio manager for Vistin Trading.
Kenneth started his career at DNB where he worked for more than a decade, including six years in New York where he ran the Commodities Sales and Trading desk. In his new role as ESG Project Director, Kenneth will play a key role in advising clients on evolving regulations, timings, frameworks and policies, working alongside internal experts to build bespoke packages for clients to help them reach their goals from both an operational and value-creation perspective.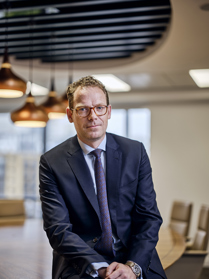 Duncan Lyall

Duncan Lyall joined the business at the end of 2020 as Head of Carbon Broking and is currently based in the Singapore office. Prior to joining, Duncan worked at large interdealer brokers in Geneva and Singapore, developing niche energy CFDs.
Duncan's experience with carbon broking and environmental markets dates back to 2003 with Marex Spectron, London, when the European carbon market was in its infancy. This followed his start in the City in the metals markets with LME ring member Rudolf Wolff.
The addition of carbon broking to the business ensures Clarksons can provide clients with access to the services they need. Duncan and his global team will be able to guide clients through the administration and documentation process, provide exposure calculations and guide on strategies.
The Green Transition team at Clarksons, led by Kenneth, comprises Managing Directors and Subject Matter Experts from across global offices and divisions who come together to provide a consultative approach to clients and drive the pace of change for the industry.