Built by shipping professionals, for shipping professionals
Cut costs, improve productivity and gain a competitive edge from your data. The Sea/ suite provides digital solutions at every stage of the chartering transaction. Used together or separately, the modules connect market intelligence, execution, document management and performance monitoring into one platform with one login.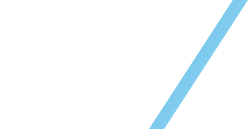 Welcome to smarter shipping
The world's first end-to-end digital shipping platform, Sea/ delivers efficiencies, boosts productivity and mitigates risk. Available 24/7 – on desktop, mobile and tablet – our technology helps you stay responsible, compliant and sustainable, offering streamlined systems for an increasingly complex industry and clear processes to meet greater regulation. Whether you need tighter governance of contracts and more efficient distribution of documents, or seamless reporting of carbon emissions and KPIs at a click, Sea/ has it all on one platform with one login.
Visit the Sea/ website
Areas of focus
Intelligence
A single view of AIS, land, vessel, port, cargo and commodity data at your fingertips with Sea/net, the industry's most powerful market insight tool. Decisions can be made with even greater confidence when this is used in conjunction with Sea/analytics – the acclaimed market intelligence application. Gain instant visibility of futures pricing with Sea/futures and lightning-fast voyage estimation calculations with Sea/calc.
Execution
Sea/trade offers smarter negotiation and fixture management including compliant and collaborative deal capture for charterers, owners and brokers alike. While Sea/chat is our simple, reliable and secure instant-messaging tool that's purpose-built for shipping industry professionals.
Documentation
Fast, simple and collaborative, our Sea/ tools use advanced technology to connect teams and boost efficiency. Sea/contacts offers a smarter way to create and manage contracts while Sea/share streamlines document management.
Monitoring
Predict, capture, observe, and report on key indicators with Sea/. Monitor fixtures and analyse performance with Sea/gateway, anticipate and determine market movements with Sea/analytics, and oversee voyage CO₂ emissions with Sea/carbon.