Clarksons launches on-demand carbon mitigation platform for corporate clients
01/06/22
Clarksons is working with climate-tech company CHOOOSE to offer clients impactful carbon mitigation options to address CO2 emissions with associated shipping activity.
The CHOOOSE platform provides an easy-to-use digital experience with seamless access to carbon offsetting options through certified, high-impact climate projects, including nature-based solutions and carbon removal. The on-demand service is part of Clarkson's broader Green Transition offering for clients, being developed to help reduce the impact of climate change by the industry.
Following the establishment of Clarkson's Carbon Broking desk in 2021, we recognised the need to provide our client base with an additional method of voluntary carbon offsetting. In partnering with CHOOOSE, Clarksons now offers our clients this on-demand option.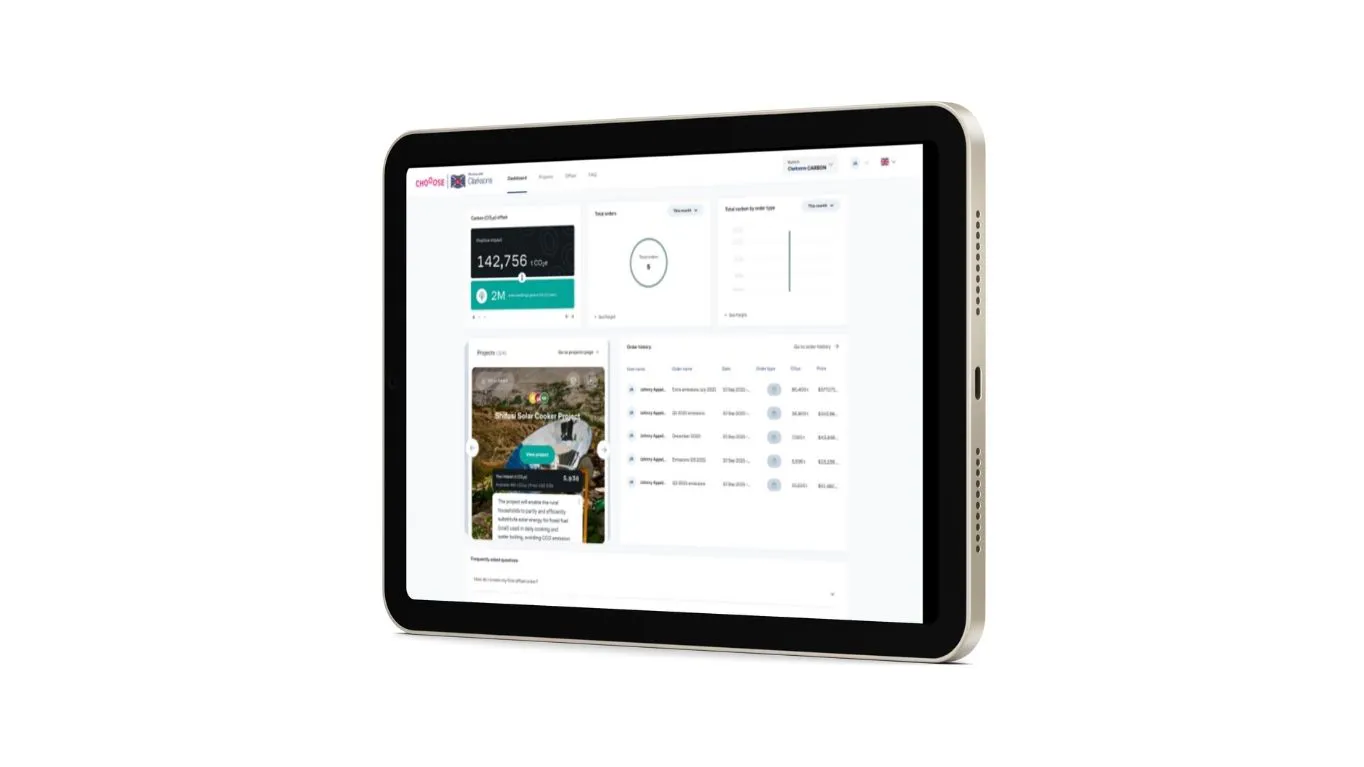 The working relationship was launched in September 2021 and the on-demand service is gaining adoption from clients looking for a simple, efficient way to place and manage smaller carbon offset orders on a flexible schedule.
Clarksons and CHOOOSE have selected a portfolio of high-impact CO2 mitigation projects around the world that either reduce, remove, or avoid CO2 emissions, in line with the UN Sustainable Development Goals. ​​The projects are carefully vetted by carbon professionals and certified to the most comprehensive standards such as the Verified Carbon Standard (VCS) and the Gold Standard.
"Working with CHOOOSE allows us to strengthen the integrated approach to shipping decarbonisation for our clients and provide to them broader options in the mitigation of both footprint and compliance risk", says Roger Horton Chief Commercial Officer (Global Broking) at Clarksons.
Duncan Lyall, Head of Clarkson's Carbon Broking Desk adds, "This self-managed approach is one step that can be built-on further in the drive towards the decarbonisation of the industry".
To find out more about the CHOOOSE-Clarksons offering and get started with addressing your carbon emissions, visit https://clarksons.chooose.today/.