The Power of Smart Procurement and Ethics in Offshore Wind 
In the ever-evolving landscape of renewable energy, offshore wind has emerged as a promising industry, meeting growing energy demands while combating climate change. As the sector expands renewable energy projects, it is becoming increasingly important for offshore wind developers and EPCI (Engineering, Procurement, Construction, and Installation) contractors to effectively manage costs and mitigate risks while maintaining their reputation in a financially-backed market.
In this article Clarksons renewable energy consultancy experts explore the power of smart procurement and ethics in offshore wind development and the role that vessel shipbrokers and marine advisors, play in optimising project outcomes while also driving sustainable growth.
Understanding the Offshore Wind Landscape
Offshore wind farms present unique challenges and complexities due to the fact they're situated in vast expanses of open water. From dealing with severe marine conditions to coordinating complex logistics, these projects demand meticulous planning and execution. Moreover, the significant capital investments involved necessitate a strategic approach to cost control and risk reduction.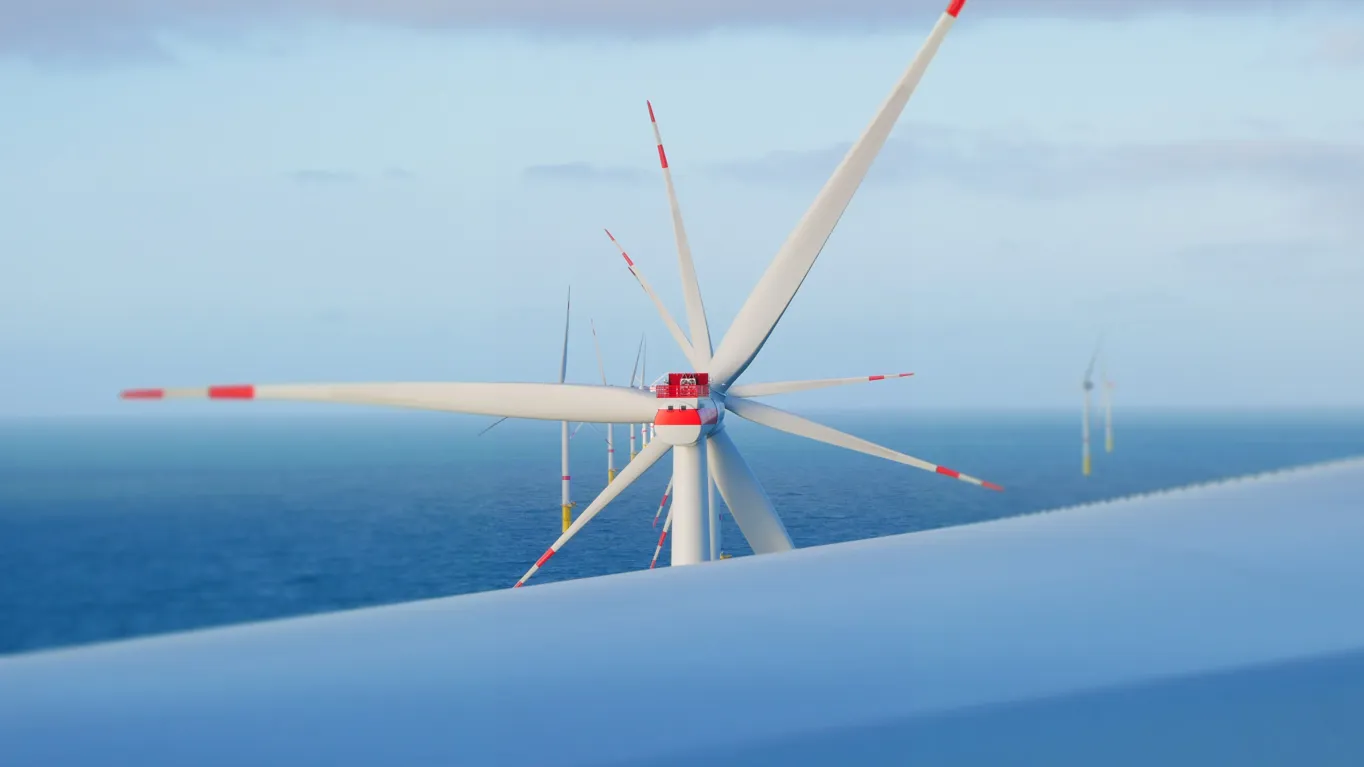 The Role of Vessel Shipbrokers and Marine Advisors
Offshore wind developers and EPCI contractors can benefit greatly from the expertise of vessel shipbrokers and marine advisors when navigating these cost and risk-related challenges. Renewable energy consultancy experts have specialist understanding of marine operations, vessel capabilities, and the intricacies of offshore wind projects. Their insight and guidance is often invaluable in helping stakeholders to make informed decisions, optimise resource allocation, and streamline project timelines.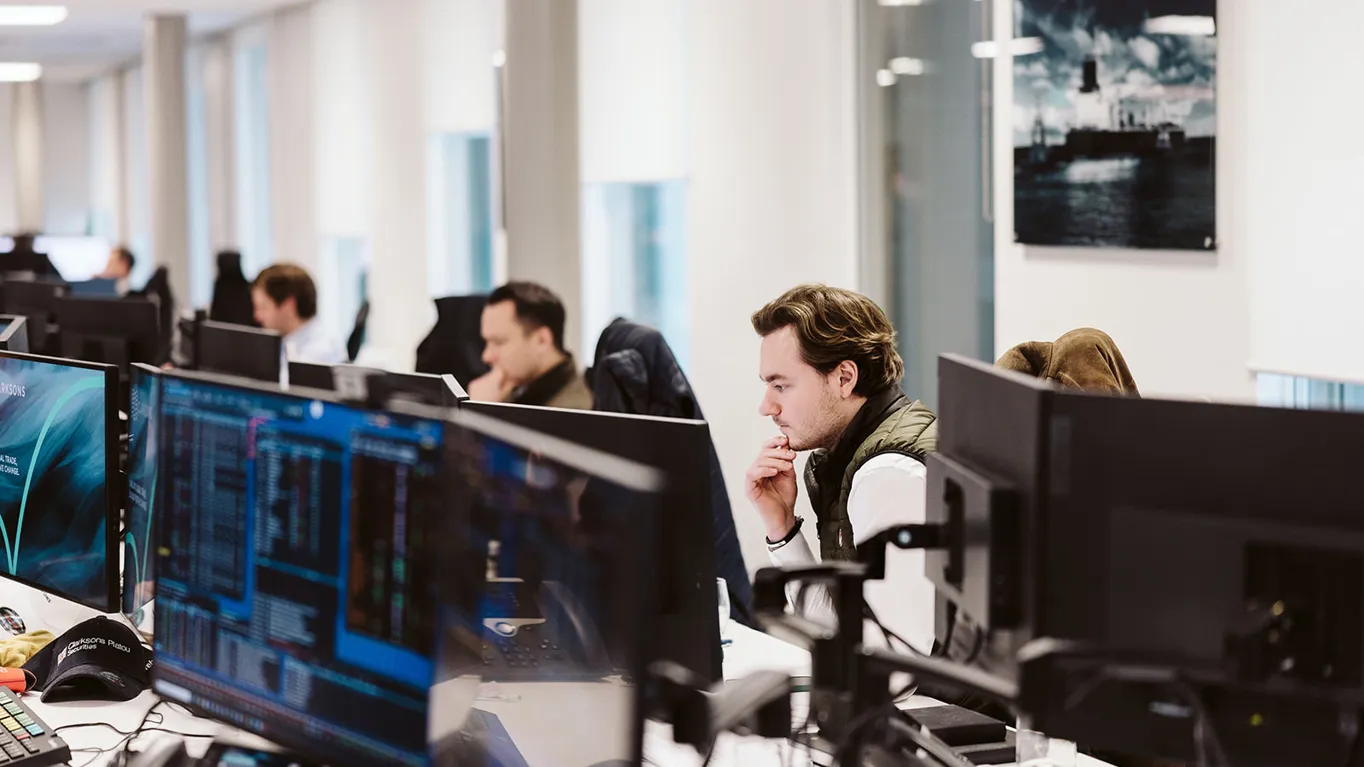 The benefits of Smart Procurement Processes
Smart procurement processes help with the careful selection of suppliers, standardised evaluation criteria, and sustainability considerations. By combining advanced technologies, data-driven analysis, and strategic partnerships, these smart procurement processes can reduce costs and minimise risk.
Let's look at what smart procurement processes and the use of professional vessel shipbrokers can do in more detail below:
Supplier selection
Professional vetting of potential suppliers and vendors means that a shipbroker can compare potential partners based on their past performance, technical expertise, and adherence to industry best practices. Choosing to partner with established entities, offshore wind developers, and EPCI contractors enables stakeholders to benefit from the experience and subject matter knowledge of their suppliers, leading to enhanced project outcomes.
Standardised evaluation criteria
Implementing a standardised evaluation criteria ensures transparency and fairness throughout the procurement process. Establishing clear guidelines for bid evaluation enables stakeholders to objectively assess proposals by considering factors such as cost, quality, sustainability and ethics. This approach helps streamline decision-making, promote healthy competition, and ensure optimal value for investments.
Sustainability integration
As the world grapples with climate change, sustainable practices are no longer merely optional but imperative. Smart procurement processes prioritise sustainability considerations, encouraging stakeholders to embrace environmentally conscious solutions. They present a crucial opportunity for offshore wind projects to significantly reduce their ecological footprint and contribute to a greener future by fostering collaborations with suppliers committed to renewable energy, carbon neutrality, and responsible waste management.
Protect clients and maintain their integrity
Ethics and compliance are crucial in business. When working on behalf of clients, shipbrokers should act as a first line of defence to ensure that ethical standards and all applicable laws are being complied with during the procurement process. This is why it is important to work with a shipbroker who has a developed compliance and ethics programme covering anti-money laundering, anti-bribery and corruption and sanctions checking procedures. It is only in this way that clients can be assured they are meeting their ethical and regulatory obligations.
When working with a shipbroker, clients should review a broker's track record, policies and procedures and get themselves comfortable that the broker has the requisite resource, experience, digital and third-party tools to perform adequate due diligence on parties involved in any transaction.
The Challenges Faced by Our Clients
Offshore wind is a truly dynamic sector. In order to unlock the full potential of this promising industry, we're seeing an increasingly urgent need for clients to take action if they are to drive sustainable growth and achieve optimal project outcomes. Clarksons is able to support clients in accomplishing this through:
Leveraging expertise
By engaging Clarksons' renewables vessel shipbrokers and marine advisors, clients gain access to unrivalled insights into offshore wind operations. This expertise helps clients make informed decisions, optimise resource allocation, and streamline project timelines.


Embracing smart procurement
Smart procurement is your success in this competitive field. Clarksons supports clients to use data-driven strategies and strategic partnerships, as well as to utilising technologies, in order to achieve significant cost savings and mitigate risks.


Prioritising sustainability
In a world increasingly focused on sustainability, Clarksons helps you identify and select suppliers dedicated to renewable energy projects, carbon neutrality, and responsible waste management. By doing so, you'll not only reduce your environmental impact but also contribute to a greener future.


Championing ethical leadership
Clarksons upholds the highest standards of ethics and compliance, and we support our clients to do the same. Prioritising sanctions and ethical practices not only helps to safeguard your interests and maintain trust in the financial markets, your unwavering commitment will also give clients confidence in your integrity.


Leading ethically
Sanctions and ethics are not simply rules, they are moral obligations. Clarksons can provide guidance on how to integrate best practice into your operations so that you emerge as an ethical leader, ensuring the protection of both your investments and your reputation.
Contact David Matthews, Head of Strategy at Clarksons Renewables,  on how we can help with your offshore wind projects.