"The biggest change in shipping arises from the green transition. Clients recognise the significant steps they need to take towards decarbonisation."
Andi Case
Chief Executive Officer
2022 was a record year for Clarksons, and I thank all my colleagues across every area of the business for their hard work, dedication and commitment. Our performance this year is the result of our consistent strategy:
To be best-in-class across each and every vertical within shipping and offshore
To be best-in-class in each geographic region globally
To have the best data, intelligence and analysis
To invest in our teams and the best tools for trade
To have an integrated business model meeting all the needs of our extensive client base, and most importantly
To add value to our clients and put their needs at the heart of all that we do. This strategy has of course been underpinned by our growing team of professionals and experts, and I am proud to work alongside the very best in the industry.
We have for some time been signalling the evolution in maritime, which we are now seeing and benefiting from. Demand and supply are in constant motion; there is uncertainty of technology for the green transition; fleet profiles are the oldest for over a decade; the order book of new ships is historically low compared to the overall fleet in most of the larger commodity verticals; financing availability is tight; and interest rate rises together with inflation are impacting on the cost of building. It is clear to see there are still significant constraints on the scale of shipbuilding.
But without question, the green transition is the biggest change in shipping and the drivers for change in our industry are significant. Regulators, charterers, industry lobby groups and the consumers of products shipped are demanding change in the greenhouse gas emissions of shipping. The needs of participants to predict, record and analyse emissions data in order to reduce their footprint on an ongoing basis has never been higher, which means that the services offered by our broking, research and technology teams are in high demand. Importantly, our Green Transition consultancy, linked with the intelligence offered by our execution capability in newbuildings, is helping our clients drive change. This activity will significantly alter the specifications of vessels on the water and the value drivers in vessel chartering, where emissions are becoming a key metric as to which vessel to select.
The order book is increasingly comprised of alternate fuelled ships with evolving designs. A full understanding of all elements of this transition is a key component of our service in helping clients meet the needs of the industry. Nevertheless, overall the newbuild order book is flat, with most of the activity in 2022 in containerships, car carriers and gas carriers. Elevated newbuilding prices, limited berth availability and uncertainty around fuelling technology contributed to relatively lower order volumes, increasing the likelihood of meaningful supply-side constraints over the coming years in many verticals. Further constraints arise from environmental pressures, which are creating more scrutiny and control over the existing fleet, impacting and constraining speed and emissions.
Over the last few years there has been an increased need to focus on Know Your Client ('KYC') and compliance with global sanctions. We have invested in this area and we believe that this has become increasingly important to clients following the onset of the Russia-Ukraine conflict, which has created complex challenges as businesses need to protect their reputations while complying with sanctions. Our clients want to understand the implications of dealing with all parties within their entire network, and their recognition that wilful ignorance is not acceptable means that they value Clarksons' market-leading systems and commitment to transparency.
Broking
The maritime industry experienced a diversity of trends across its major segments during the year. Major global disruption, including the dislocation of trade brought about by the onset of the Russia-Ukraine conflict and the continued impact from the COVID-19 pandemic, tightened markets and impacted, not only seaborne cargoes, but also pipelines. This led the ClarkSea index to increase 30% to an all-time high, before coming off in Q4 on the back of a slowing world economy, inflation and an easing of COVID-19-related port congestion. Indeed, these global economic and geo-political stresses have put immense pressure on the shipping industry to rapidly change, to ensure food and energy reach people in need, irrespective of the changes in supply chains and sanctions which have massively changed shipping routes and participants able to transact with each other. Our ability to understand the changing situation and react quickly has stood us in very good stead during the period.
Against this backdrop, the Broking division, which has a market-leading position in all key shipping sectors, had a particularly strong year as volume and market share gains aligned with high utilisation rates, driving higher freight rates. Despite the rate environment not reaching record levels, the broking teams broke all previous highs, giving us significant confidence for the sector as supplyside constraints and inflationary pressures support higher prices going forward.
The offshore oil, gas and renewables market also had a year of change resulting in a notably stronger year, driven by increased demand for energy in the short term and the drive towards energy security. The team is seeing significant opportunities for assets as nations and businesses seek to reduce their dependence on Russian natural resources. Moreover, the long-term trend towards renewable energy and its importance in the energy basket is driving our continued investment in renewables across all areas of the business.
Tankers, specialised products and gas markets, covering LNG, LPG and other petrochemical gases, have had a strong year and continue to perform well with good market fundamentals for the future. The dry bulk market was also strong for much of the year, but freight rates have come off more recently due to short-term factors which we believe will reverse as the year progresses. The container sector started off the year at record levels, but faced a sharp decline in the second half due to a decrease in trade volumes and congestion unravelling.
The S&P team had a very successful year as demand for vessels was high, despite there being a significant volume of transactions with respect to the much talked about shadow fleet which was off limits to our teams.
Overall, segmental profit before taxation from Broking was £117.6m, up £44.0m over the year, with a margin of 23.7%.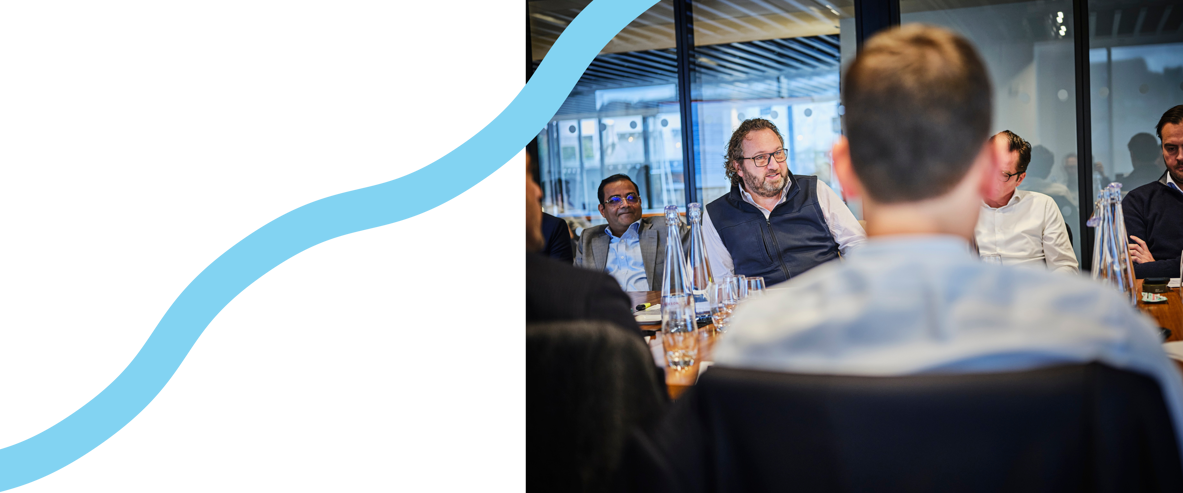 Financial
The Financial division faced tougher conditions in 2022 with an adverse macro-economic and geo-political environment leading to a pause in capital raising. Several transactions which were due to be completed in the second half of 2022 are now expected to close in the first half of 2023, and indeed many have already been completed, or are close to being completed, at the time of writing.
Our areas of focus in shipping, metals and mining, offshore oil services and renewables mean that our pipeline remains strong. Whilst the macro-economic outlook for 2023 remains uncertain, we expect to benefit as a number of large banks and other competitors have left these markets and there remains pent-up demand for capital.
Our project finance teams across shipping, offshore and real estate have also continued to perform well.
Overall, our Financial division produced a segmental profit before taxation of £7.8m in 2022 compared with £13.3m in 2021.
Support
The Support division had a very strong 2022 as our agency, supplies, customs clearance and freight forwarding businesses all benefited from the increasing focus on offshore renewables, as well as increased activity through ports as COVID-19 congestion has eased. We have, since the year-end, continued our investment in this growth segment and I was delighted to recently announce investment in DHSS, a renewables-focused port services business based in mainland Europe.
The Support division produced a segmental profit before taxation of £5.0m and a 12.8% margin in 2022 (2021: £3.3m and 11.1%).
Research
The performance of the Research division is testament to the depth and quality of Clarksons' research and the high regard in which it is held by clients. Its products have seen significant growth from increased breadth and depth, particularly extensive evolution in data and intelligence relating to the green transition in shipping and the overall energy transition.
The division increased segmental profit before taxation by 14.8% to £7.0m (2021: £6.1m).
Sea/
We welcomed Peter Schrøder as CEO of Maritech in April 2022 and are delighted with client interest in, and adoption of, Sea/, the intelligent platform for fixing freight. During the last year we have evolved the management team, increased sales and client adoption and acquired two businesses – Setapp, a business expert in maritime software product development, and Chinsay, a contract management platform particularly focused on the dry bulk sector which integrates well into Sea/ and creates scale alongside Sea/contracts. This business remains a key area of strategic focus with 2023 being a pivotal year in rolling out Sea/ across all areas of the dry bulk market and into other sectors as well.
Outlook
Whilst the global geo-political outlook for 2023 and beyond remains uncertain, the strength of business and balance between supply and demand, supported by our record level of forward order book, gives us confidence in the outlook for Clarksons.
The green transition is an area of key importance for Clarksons as clients recognise the significant steps they need to take towards decarbonisation. Increased environmental regulation and societal pressures will create opportunities across all our divisions for many years to come.
We will continue to invest in our people, technology and businesses across all segments, to ensure we have the expertise and insights to provide the best advice, execution, data and technology in the industry.
Regardless of the challenges of the global markets in recent years, we have not deviated from our strategy of investing for growth, ensuring that the breadth, depth and quality of our ever-expanding offering maintains us at the forefront as we enter this new phase of shipping.
Andi Case
Chief Executive Officer
3 March 2023